You're invited to attend
The Delaware Seminar Series
The University Club of New York
By entering your telephone number and submitting this form, you expressly authorize the Corporation Service Company (CSC) to follow up with you regarding your business needs and offer our assistance. We may use an automated telephone dialing system to contact you. You are not required to provide this consent to do business with CSC. Simply call us at 1-866-403-5272.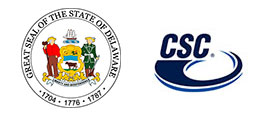 The State of Delaware and Corporation Service Company request
the pleasure of your company
The Honorable Sam Glasscock III
Vice Chancellor of the Delaware Court of Chancery
will offer his thoughts on recent
Delaware corporate and alternative entity law issues

The University Club of New York
1 West 54th Street
New York, NY 10019

Friday, September 18, 2015

Complimentary breakfast buffet 8:30 a.m.
Presentation and Q & A 9:00 -10:30 a.m.

Please R.S.V.P. online by September 9

Complimentary Admission

~~~
CLE credit provided by
Curtis, Mallet-Prevost, Colt & Mosle LLP
---
University Club Dress Code Policy: Male members and guests are required to wear jackets, dress shirts and ties. Female members and guests are required to wear clothing meeting similar standards: tailored clothing that otherwise conforms to this rule including suits, dresses and skirts or tailored trousers with dress shirts, blouses or sweaters. Jeans, shorts, capris, sneakers, flip flops and other such casual sportswear are not considered appropriate attire.