Protecting your Brand and Trademark Online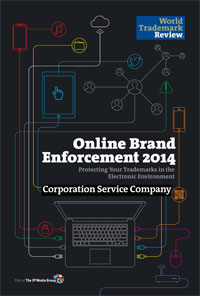 Online Brand Enforcement 2014
 
Online brand and trademark protection is a constantly changing space. To properly monitor your brand online and enforce your brand rights, it's important to stay up to date on everything that could put your brand at risk.
This article in World Trademark Review examines the threats against your brand's digital footprint, and proposes a three-part strategy for managing and protecting brands and trademarks online in this fast-evolving space.
It first appeared in Online Brand Enforcement 2014, a supplement to World Trademark Review, published by The IP Media Group. To view the issue in full, please go to www.worldtrademarkreview.com.
Download: Online Brand Enforcement 2014
 
Protecting Your Trademarks in the Electronic Environment