CSC Announces Executive Leadership Changes
FOR IMMEDIATE RELEASE
January 17, 2012

FOR MORE INFORMATION:
Laura Crozier
(302) 636-5400 x65526
CSC Press Releases

Corporation Service Company CSC Announces Executive Leadership Changes
Wilmington, DE, – Corporation Service Company® (CSC®), a global leader in business, legal and financial solutions, is pleased to announce recent changes to its executive leadership.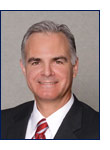 Thomas Porth has been appointed as CSC's chief financial officer (CFO), and will oversee all areas of financial management, including the company's accounting, treasury and planning/analysis functions. Porth joined CSC in 2004 and most recently served as vice president for the Small Business Unit, which incorporates tens of thousands of new businesses annually and provides ongoing compliance services to 200,000 companies located throughout the United States. Porth also oversees CSC's marketing department, a role he will continue to fill.
"Tom's leadership of our Small Business Unit has been instrumental to our ability to launch new services and grow our client base during a tough economic time," said CSC President and CEO Rodman Ward III. "He'll bring the same passion and diligence to his new role as CFO as we position our company for continued growth."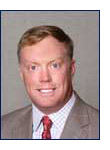 Taking over for Porth as vice president of CSC's Small Business Unit is E.J. Dealy, who joined CSC in 2010 as the company's vice president for corporate development. Dealy previously served as president and chief operating officer at Philadelphia-based Insinger Machine Company.
"E.J.'s vision and judgment have served CSC well in the past two years, especially during our recent acquisition of corporate tax leader MLM Information Services," says Ward. "His firsthand knowledge of the needs of small businesses will be an invaluable asset as he leads our Small Business Unit now and in the years to come."
 
About CSC
Corporation Service Company (CSC), a privately held business and legal services organization, provides matter management, corporate compliance, and registered agent services for companies and law firms worldwide; corporate identity protection services for top global brands; and due diligence and transactional services for the world's largest financial institutions.
In 2011 CSC acquired MLM Information Services, the industry's foremost corporate tax management services provider through its wholly owned subsidiaries, Corptax Inc. and Tax Compliance Inc. (TCI). Founded in 1899, CSC today has more than 1,600 employees throughout North America and Europe. To learn more about CSC, visit www.cscglobal.com.